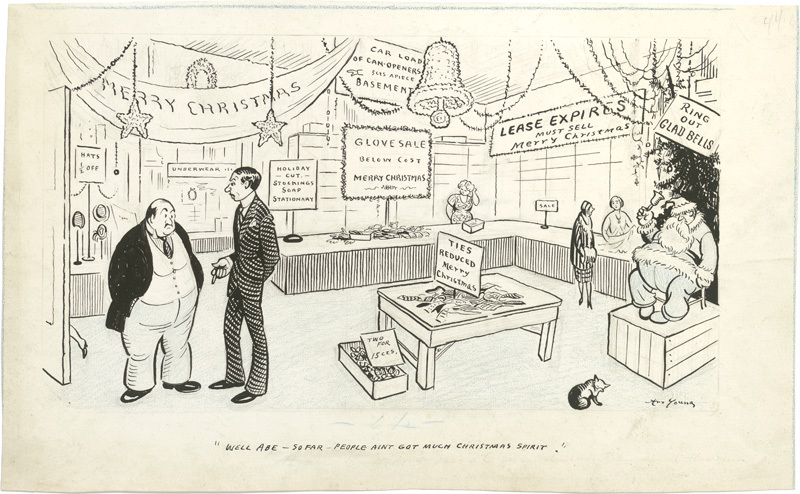 Dublin Core
Title
Well Abe—So Far—People Ain't Got Much Christmas Spirit
Subject
Christmas--United States
Depressions--1929--United States
Description
Ink drawing. Young drew hundreds of gag cartoons during his life and often used racial or ethnic stereotypes in them. Readers of the day would have known that Abe and his well-dressed colleague talking about "Christmas spirit" were Jewish merchants. This is a mild stereotype cartoon compared to others by Young picturing Jewish lawyers, the Irish, and Blacks.
Creator
Young, Art, 1866-1943
Source
From the collection of Anthony J. Mourek
Publisher
Loyola University Chicago Archives & Special Collections
Still Image Item Type Metadata
Original Format
Political cartoon
Physical Dimensions
17 x 10.5 in.