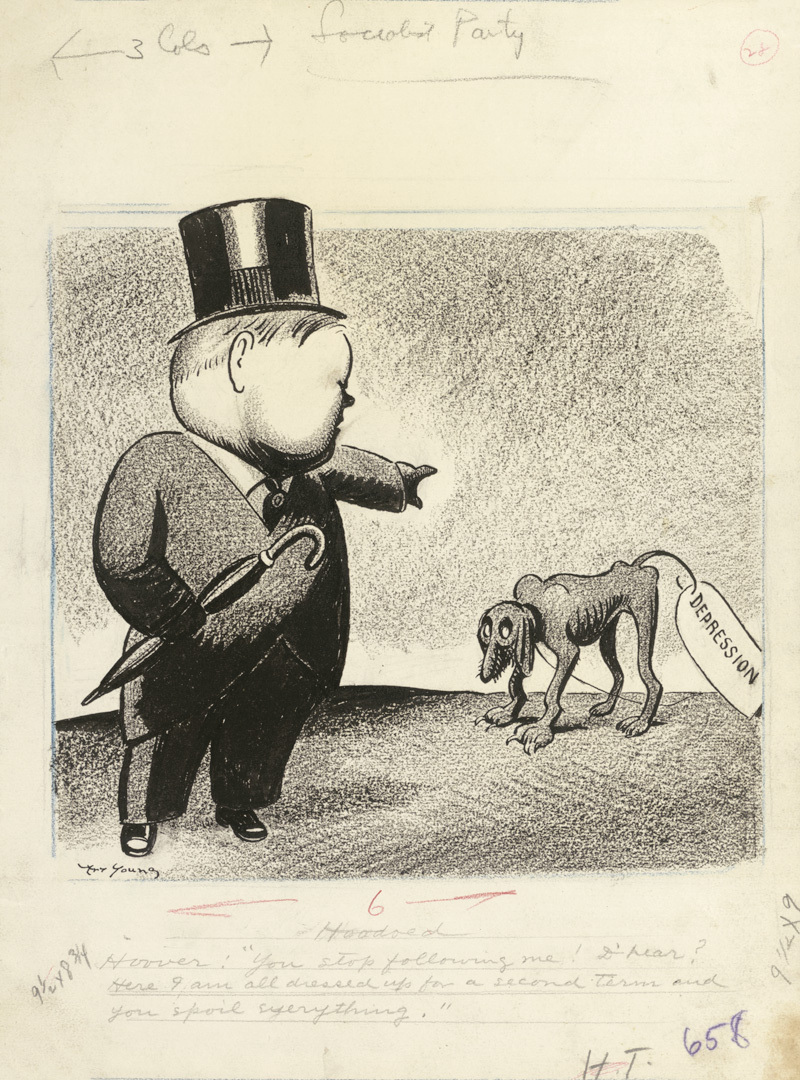 Dublin Core
Subject
Depressions--1929--United States
Elections--United States--1932
Presidents--United States
Description
Ink & Crayon Drawing published in Art Young and Heywood Broun's The Best of Art Young. (New York: Vanguard Press, 1936). Caption: "You stop following me! D'hear. Here I am all dressed up for a second term and you spoil everything." Young depicts President Herbert Hoover as a squat, unromantic figure who wears expensive clothes and tries to escape the Depression that dogs his steps.
Creator
Young, Art, 1866-1943
Source
From the collection of Anthony J. Mourek
Publisher
Loyola University Chicago Archives & Special Collections
Still Image Item Type Metadata
Original Format
Political cartoon
Physical Dimensions
37 x 28 in.