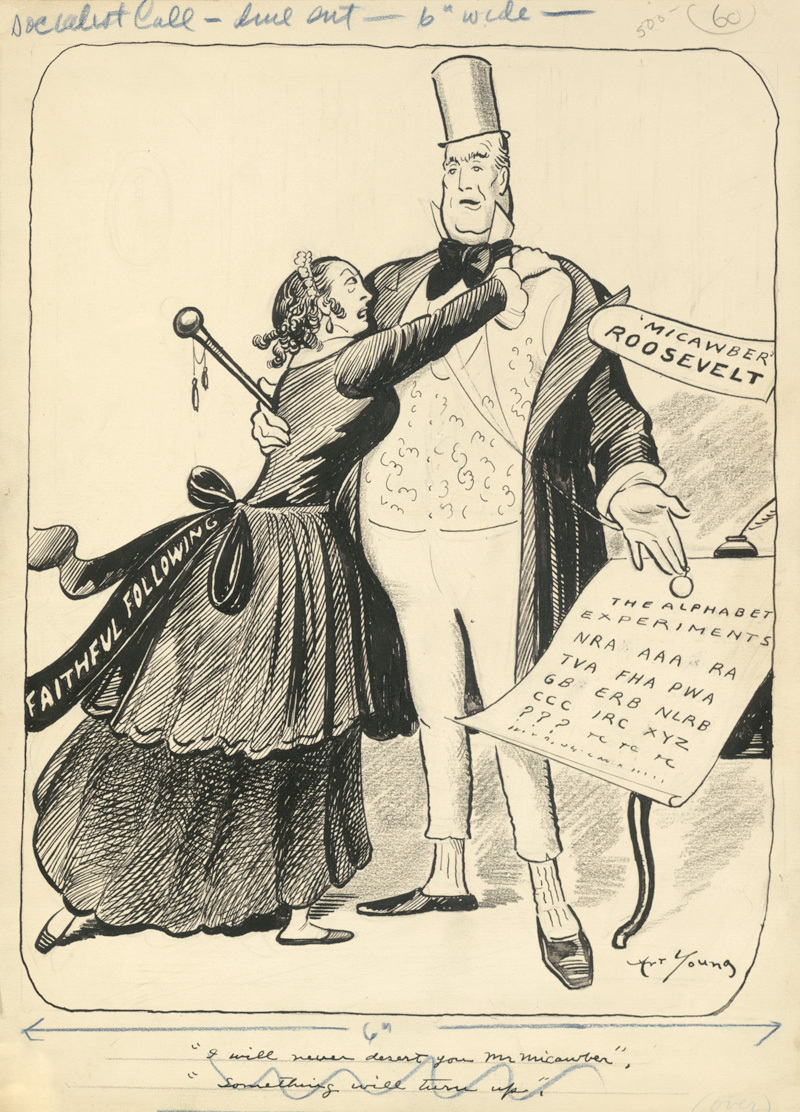 Dublin Core
Title
I Will Never Desert You Mr. Micawber
Subject
New Deal, 1933-1939
Presidents--United States
Description
Ink drawing published in The Nation (Washington, D.C.). Here, Young compares President Franklin D. Roosevelt to Wilkins Micawber from Charles Dickens's novel David Copperfield, a perpetually destitute character who is convinced that his fortunes will one day turn around, and the members of the American public who still faithfully follow Roosevelt to Micawber's loyal wife. When Young drew this cartoon, unemployment was still over seventeen percent, despite Roosevelt's many projects aimed at reducing it.
Creator
Young, Art, 1866-1943
Source
From the collection of Anthony J. Mourek
Publisher
Loyola University Chicago Archives & Special Collections
Still Image Item Type Metadata
Original Format
Political cartoon
Physical Dimensions
11 x 15 in.