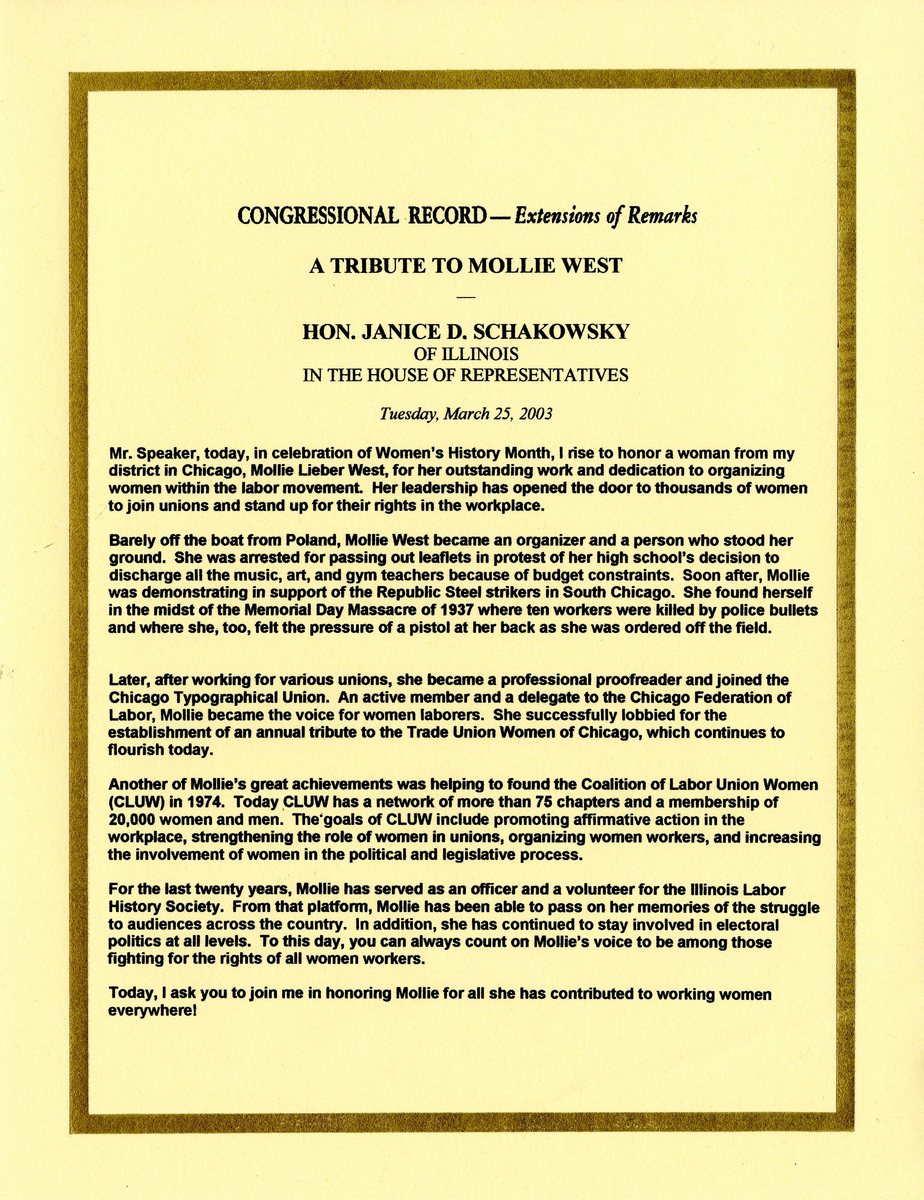 Dublin Core
Title
Congressional tribute to Mollie West
Description
A certificate given to Mollie commemorating the tribute to her life and work presented in Congress by Representative Janice Schakowsky.
Source
Mollie Lieber West Papers
Rights
Copyright is held by the Women and Leadership Archives.
Bibliographic Citation
"Congressional tribute to Mollie West," Loyola University Chicago Digital Special Collections, accessed [date], [hyperlink].