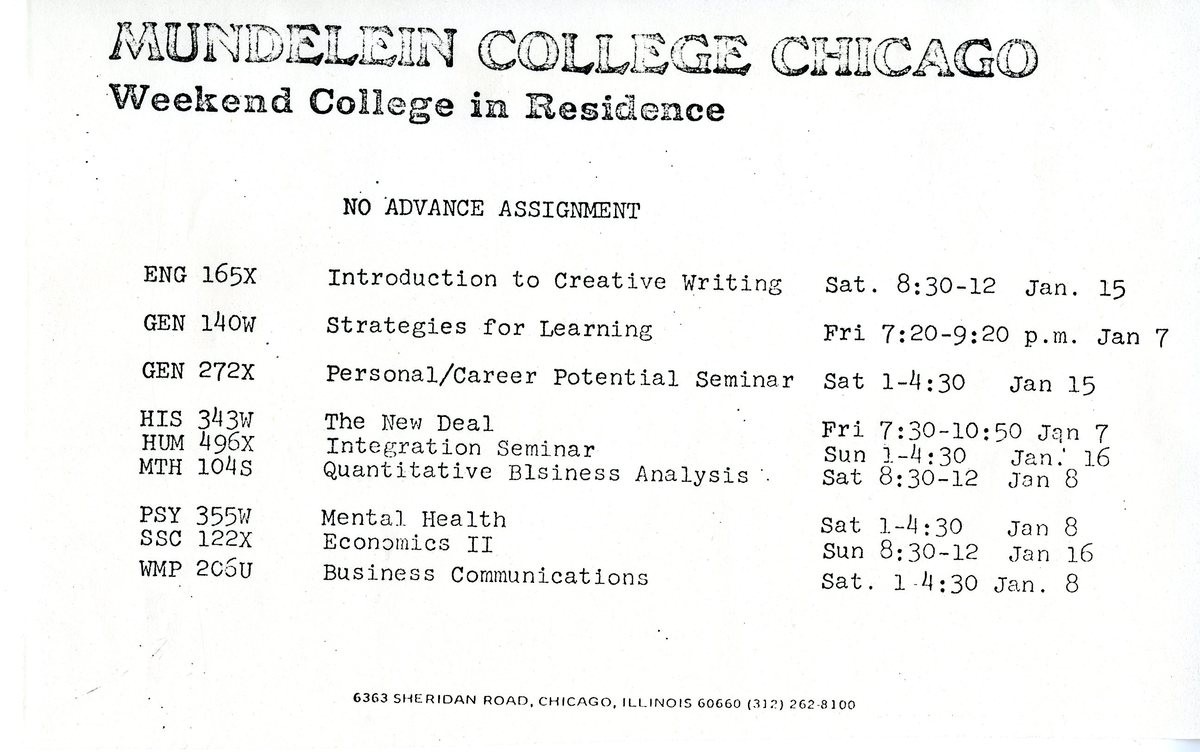 Dublin Core
Title
Mollie West Mundelein College course schedule
Description
A schedule showing some of the courses that Mollie West took while enrolled at Mundelein College's Weekend College in the late 1970s.
Source
Mollie Lieber West Papers
Rights
Copyright is held by the Women and Leadership Archives.
Bibliographic Citation
"Mollie West Mundelein College course schedule," Loyola University Chicago Digital Special Collections, accessed [date], [hyperlink].