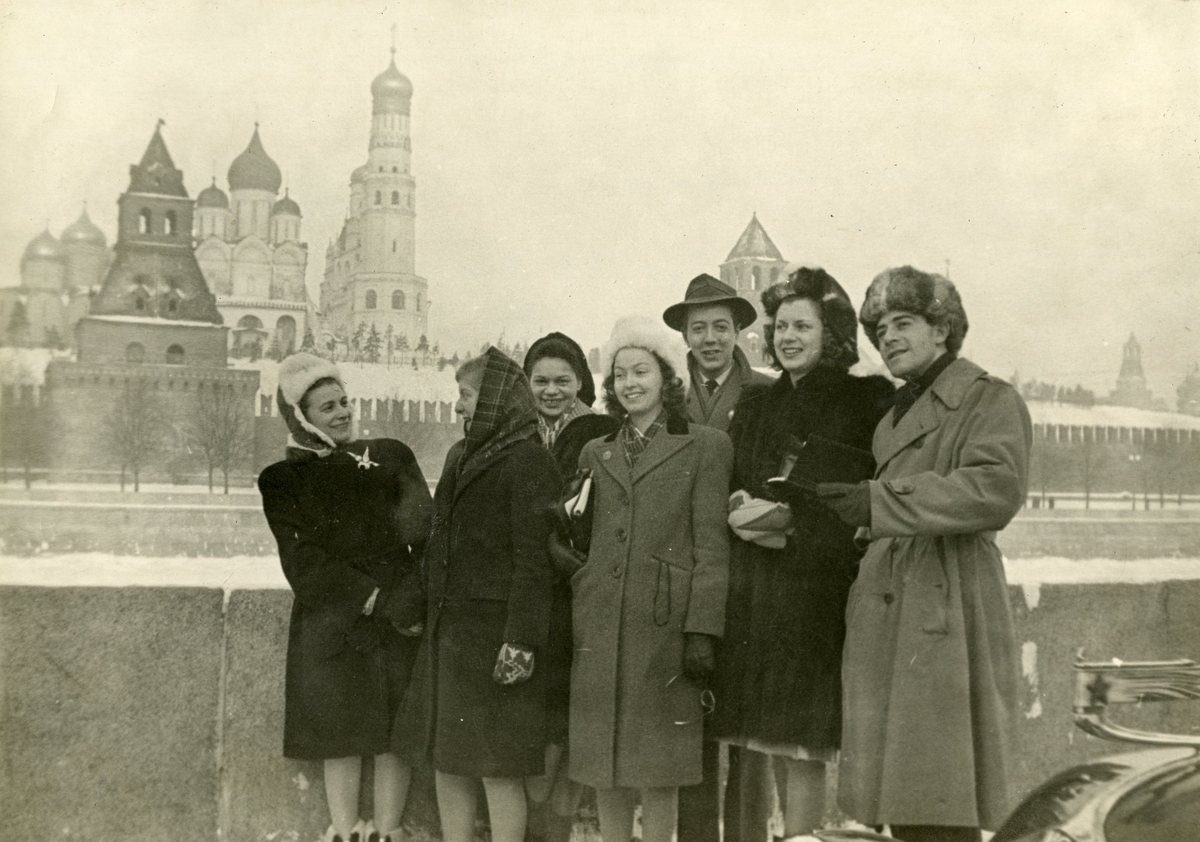 Dublin Core
Title
Mollie and other youth delegates visiting Moscow
Description
Mollie [far left] pictured with other delegates in Moscow. The United States delegation was invited to visit the Soviet Union while they were in Europe attending the World Youth Congress in London and the World Student Congress in Czechoslovakia.
Source
Mollie Leiber West Papers
Rights
Copyright is held by the Women and Leadership Archives
Bibliographic Citation
"Mollie and other youth delegates visiting Moscow," Loyola University Chicago Digital Special Collections, accessed [date], [hyperlink].