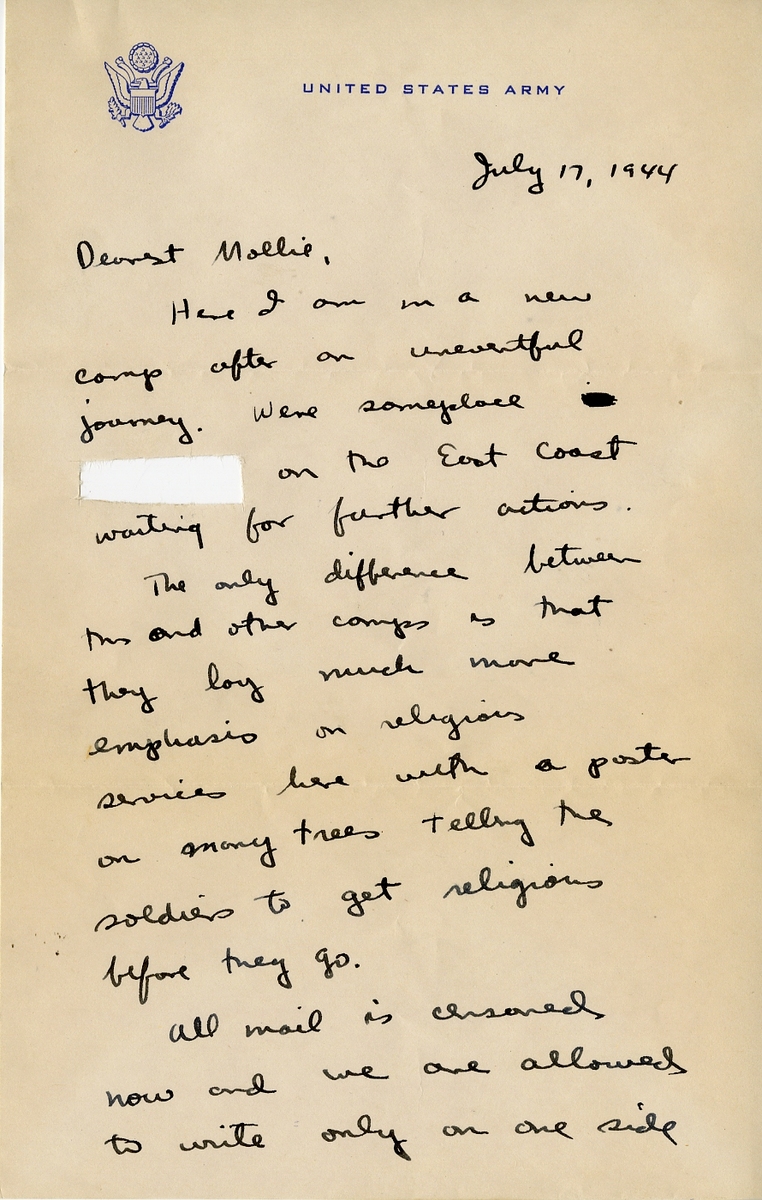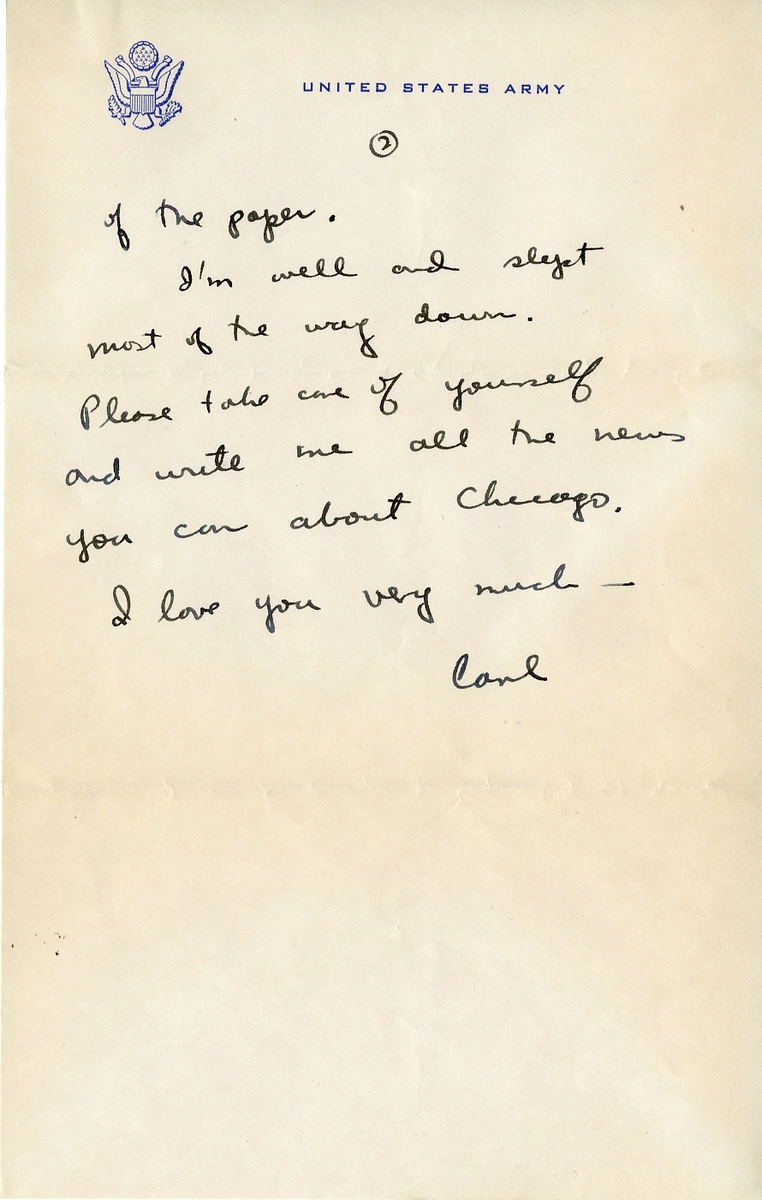 Dublin Core
Title
Letter from Carl Leiber to Mollie, Jan 17, 1944
Description
Correspondence from Carl Leiber describing his activities in the Army as he is being sent overseas. Dates, locations, and other information were censored out of the soldiers' letters so that information about military movements could not get into the hands of the enemy.
Source
Mollie Leiber West Papers
Rights
Copyright is held by the Women and Leadership Archives
Bibliographic Citation
"Letter from Carl Leiber to Mollie," Loyola University Chicago Digital Special Collections, accessed [date], [hyperlink].