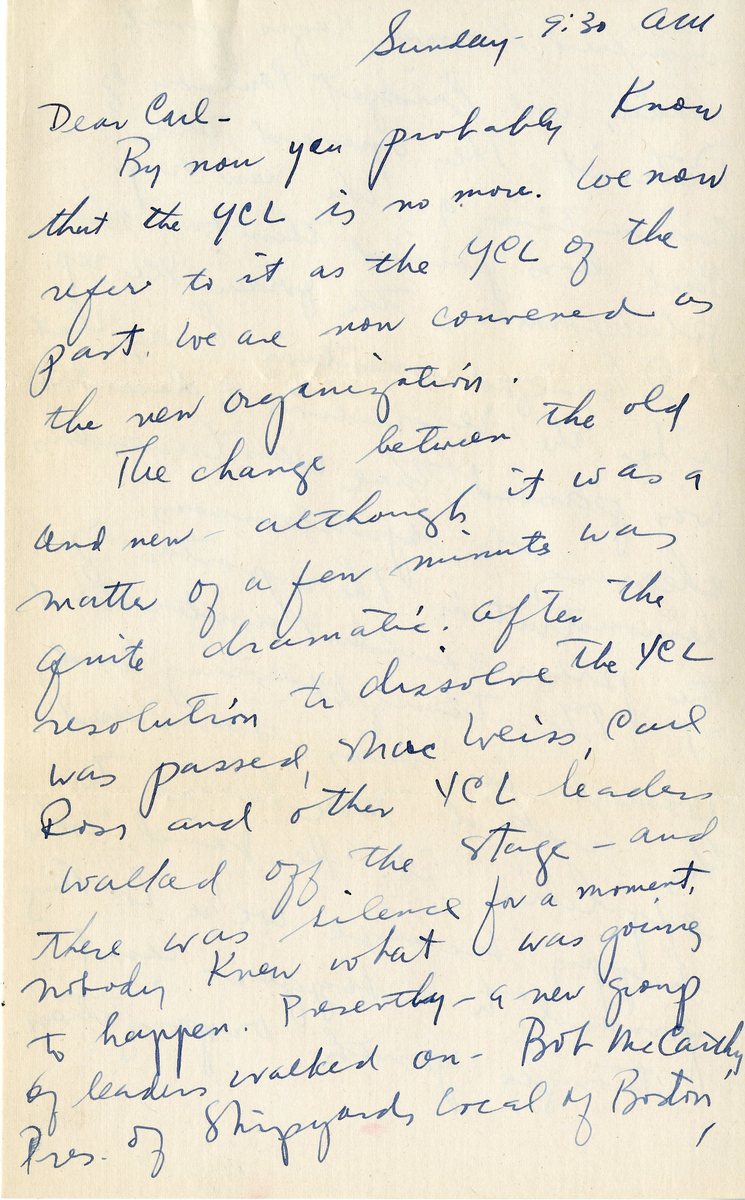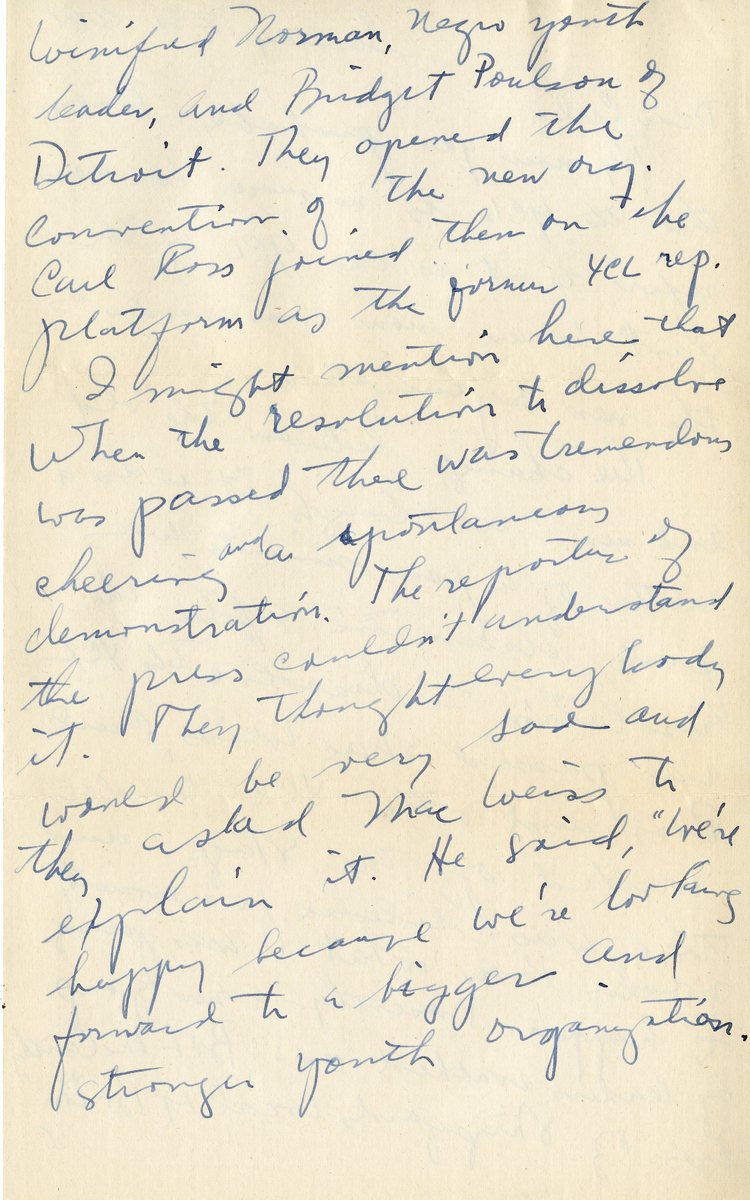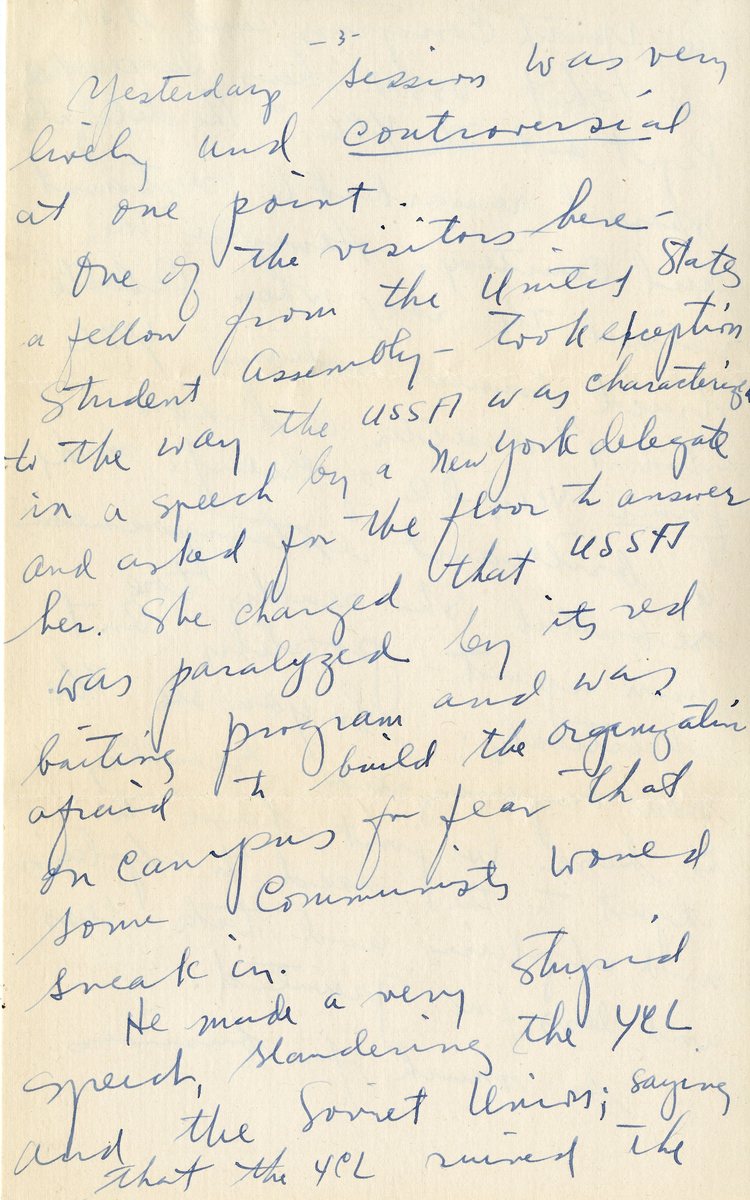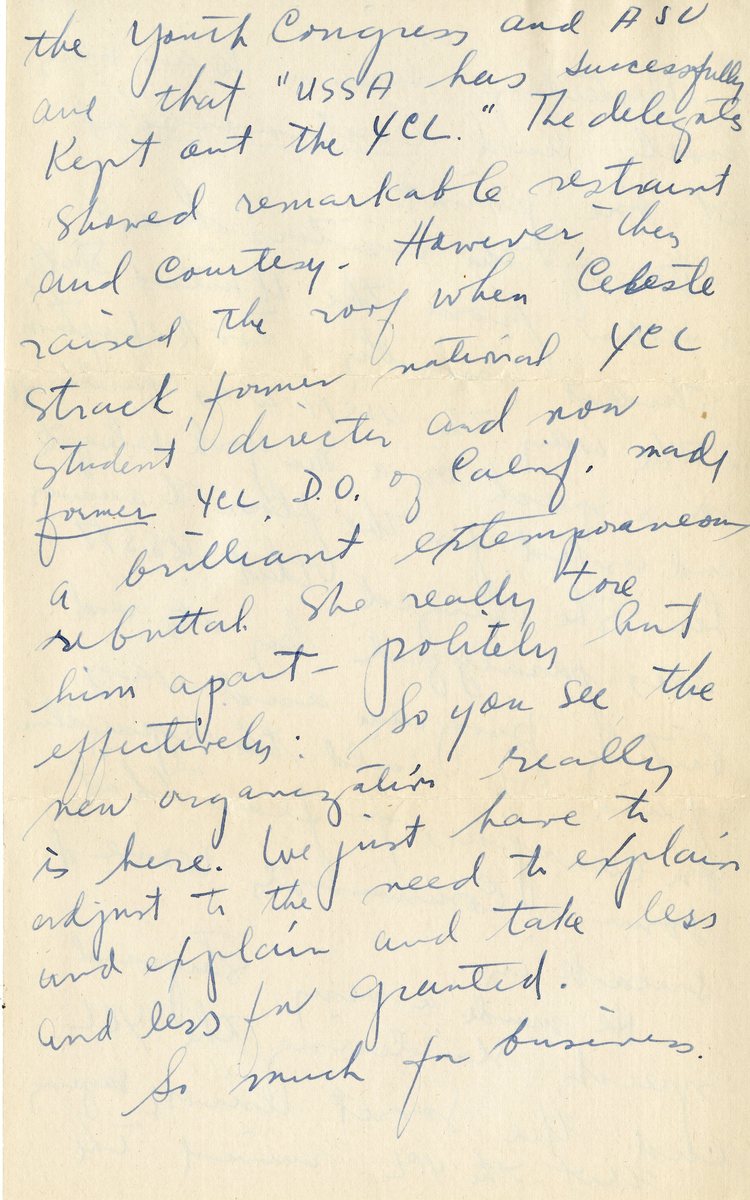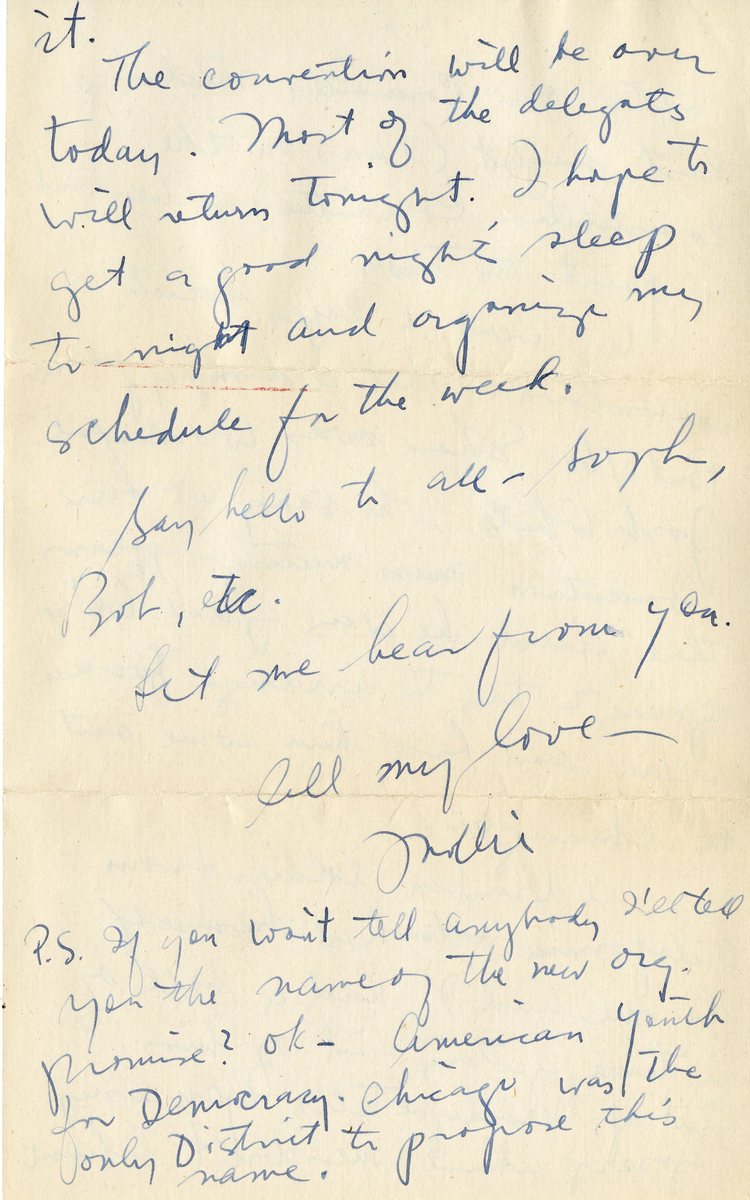 Dublin Core
Title
Letter from Mollie to Carl, October 3, 1943
Description
The correspondence from Mollie Leiber West to Carl Leiber describes the events at the Youth Communist League (YCL) convention when it disbanded. In the letter, Mollie describes the quick and dramatic dissolution of the YCL and the founding of American Youth for Democracy.
Source
Mollie Leiber West Papers
Rights
Copyright is held by the Women and Leadership Archives
Bibliographic Citation
"Mollie and Carl Leiber," Loyola University Chicago Digital Special Collections, accessed [date], [hyperlink].