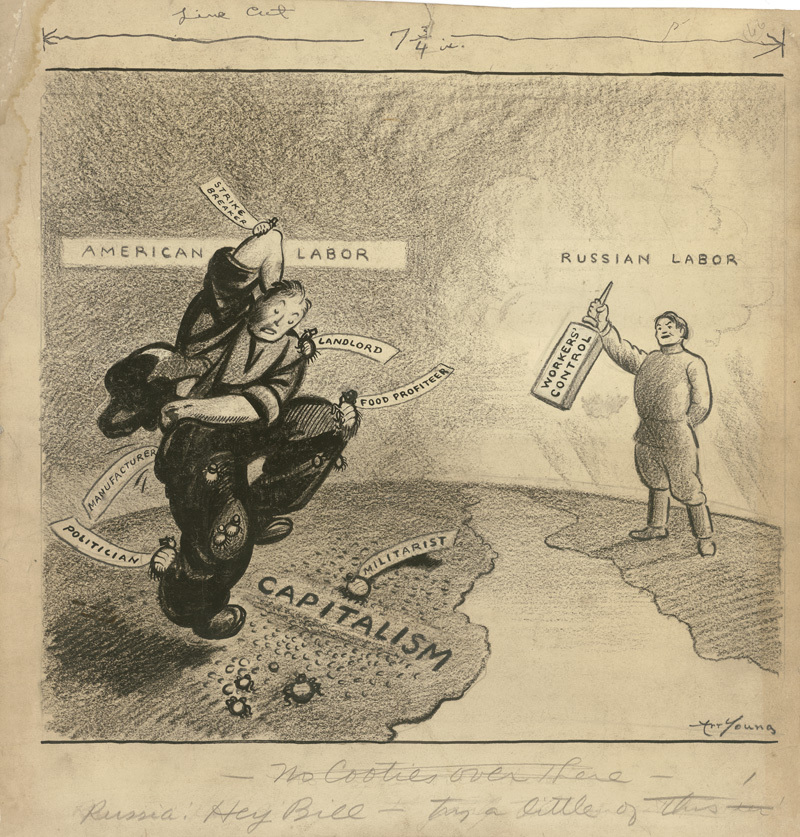 Dublin Core
Title
Russia: 'Hey Bill—Try a Little of This!'
Subject
Capitalism--United States
Socialism--Soviet Union
Description
Crayon Drawing. A Russian worker offers "workers' control" as a remedy to American workers oppressed by "strike breaker[s]", "landlord[s]" and "politician[s]." The dream of the American left soon turned into state controlled unions, no strikes, and state control of housing and industry in the Soviet Union.
Creator
Young, Art, 1866-1943
Source
From the collection of Anthony J. Mourek
Publisher
Loyola University Chicago Archives & Special Collections
Still Image Item Type Metadata
Original Format
Political cartoon
Physical Dimensions
17 x 16 in.