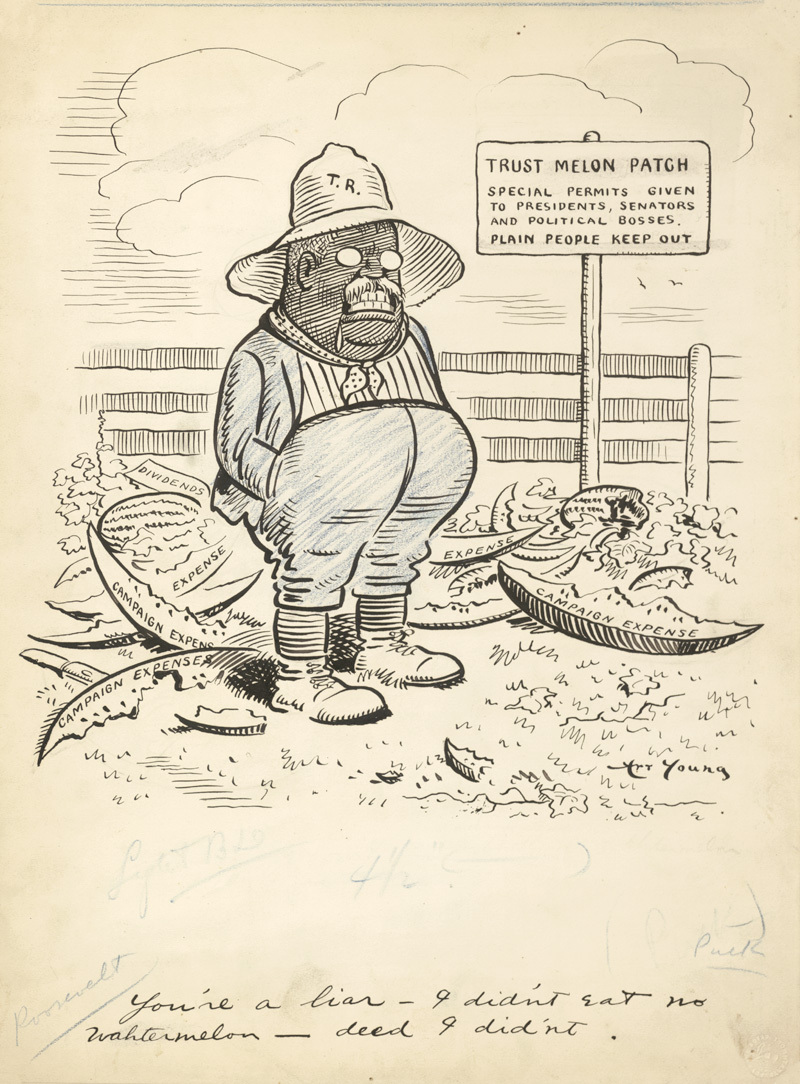 Dublin Core
Title
You're a Liar—I Didn't Eat No Wahtermelon—Deed I Didn't
Subject
Elections--United States--1912
Political corruption--United States
Presidents--United States
Description
Ink & Non-repo Pencil Drawing published in Puck. While Young was progressive in many things, cartoons like this one show that, whatever his personal attitudes may have been, he was willing to play to the attitudes of his audience with extremely racist imagery. Young depicts former President Theodore Roosevelt as an African American man surrounded by half-eaten watermelons labeled "campaign expenses." This cartoon probably refers to the controversy that emerged in 1912 over campaign funds Roosevelt had received in 1904. The fact that Young has used a racist stereotype to comment on Roosevelt's behavior reveals how pervasive these stereotypes were at the time.
Creator
Young, Art, 1866-1943
Source
From the collection of Anthony J. Mourek
Publisher
Loyola University Chicago Archives & Special Collections
Still Image Item Type Metadata
Original Format
Political cartoon
Physical Dimensions
18 x 14 in.