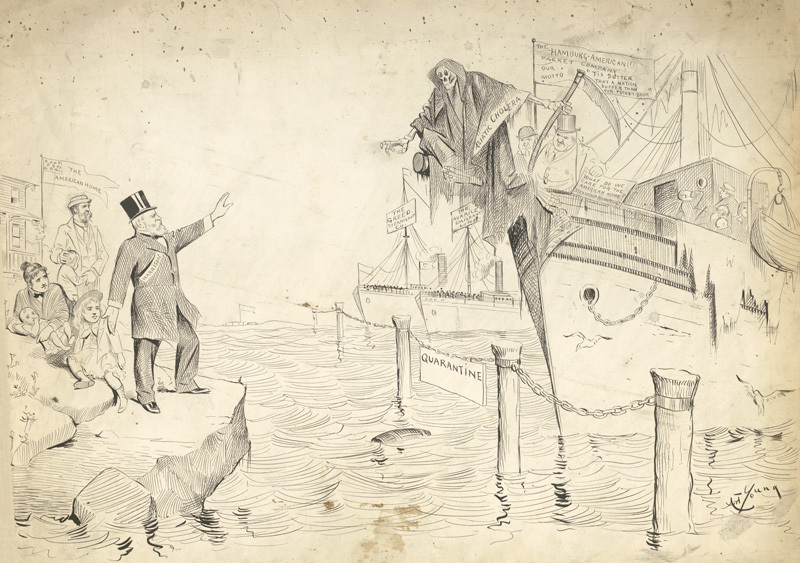 Dublin Core
Title
Protecting the American Home
Subject
Emigration and immigration--United States
Cholera--United States
Description
Ink drawing published in Chicago Inter-Ocean. In 1892 a cholera epidemic raged in Europe, making some of the ships arriving in the United States a public health hazard. Republican president Benjamin Harrison approved a quarantine of several ships that arrived in New York carrying the disease, and in this cartoon from early in his career, Young depicts Harrison as a heroic figure, holding the ships at bay. This cartoon was published during an election year while Young was still "a Republican employed by a Republican paper;" he would rarely present any person in power so uncritically in his later years. Young does, however, attack the steamship companies for their greed, foreshadowing some of his later views.
Creator
Young, Art, 1866-1943
Source
From the collection of Anthony J. Mourek
Publisher
Loyola University Chicago Archives & Special Collections
Still Image Item Type Metadata
Original Format
Political cartoon
Physical Dimensions
26 x 19 in.