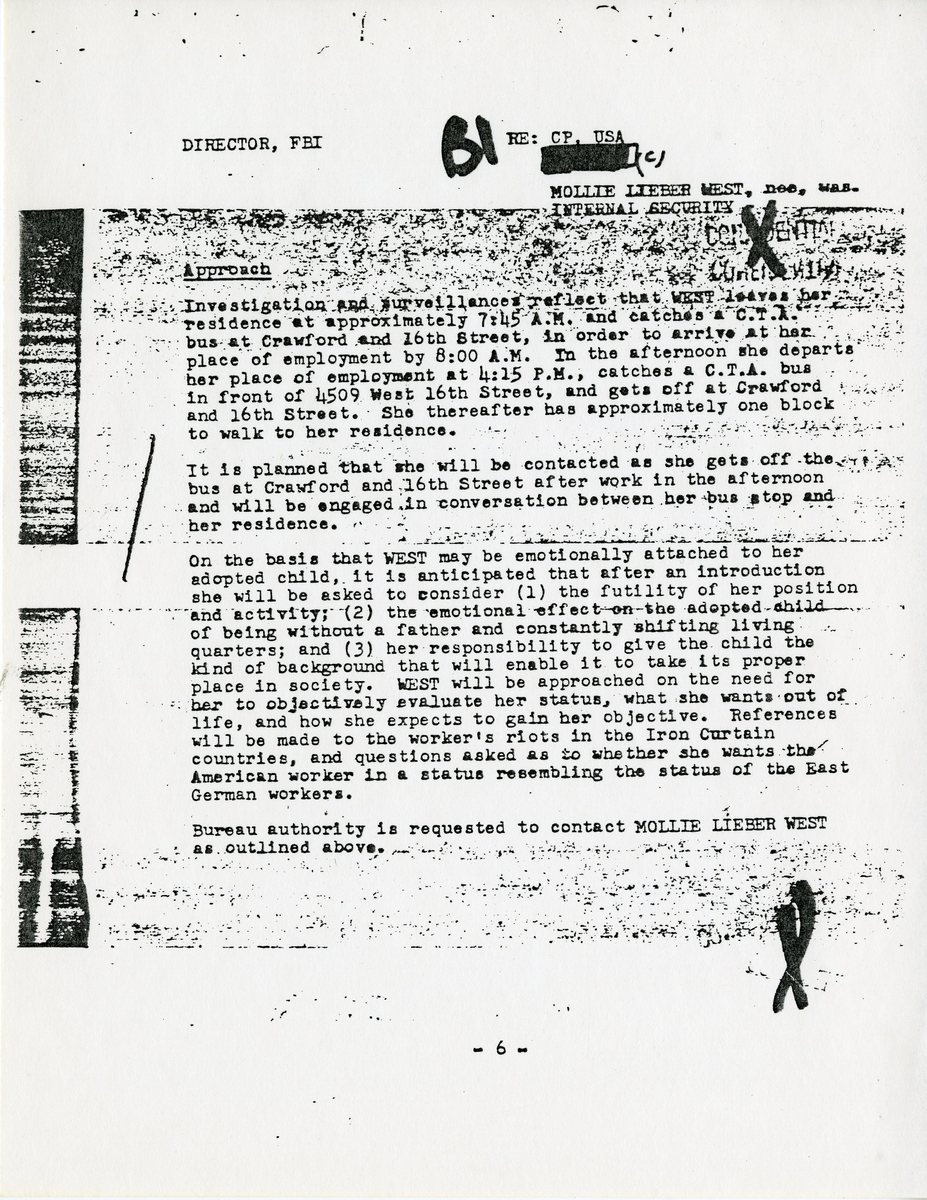 Dublin Core
Title
Page from Mollie West's FBI file
Description
This page from Mollie's FBI file shows how closely the FBI was watching her and their plans to approach her about her involvement in the Communist Party.
Rights
Copyright is held by the Women and Leadership Archives.
Bibliographic Citation
"Page from Mollie West's FBI file," Loyola University Chicago Digital Special Collections, accessed [date], [hyperlink].