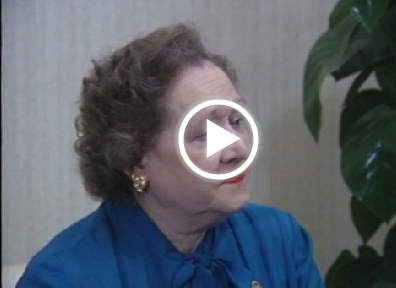 Dublin Core
Title
Regina Jakubowski Interview
Description
Maria Chudzinski, 1987-1988 president of the Legion, asks Regina Jakubowski why she thinks the Legion is so important to its members and the greater Polish community.
Source
Legion of Young Polish Women Records
Moving Image Item Type Metadata
Transcription
"Mrs. Jakubowski, I would like to ask you what do you think about the Legion, why our organization is so important to us and everybody in Polonia."
"Because I think that we women of Polish descent have a deep feeling for the country from which our parents descended. And we have been doing everything in our power to help those who have suffered through the - through the World War II. We have endured, we have prospered, because the ladies have all pitched in. There's a spirit of cooperation in everything that we do. Personal grievances are forgotten, everyone just pitches in and helps. And I think the same thing is true with our workings with other organizations. And it's just a spirit of cooperation and a deep love for the country from which we have come."