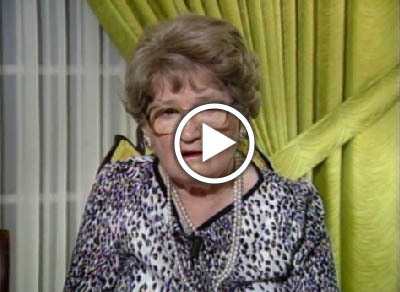 Dublin Core
Title
Charity Concert - Lily Ann Byczkowski Interview
Description
In this clip, recorded in 1988, charter member Lily Ann Byczkowski discusses the charity concert held by the Legion on October 8, 1939.
Source
Legion of Young Polish Women Records
Moving Image Item Type Metadata
Transcription
"Our biggest event that year was a gala concert held at the Chicago Opera House featuring George Chapinski, Baritone, Thaddaeus Koszuk, Pianist, and Michael Wilkomirski, Violinist. Alexandra Aster was the accompanist. This concert was attended by all of Polonia and it was a tremendous success. And after that, it was no trouble getting anybody to attend our affairs because we were, at that time we were established."