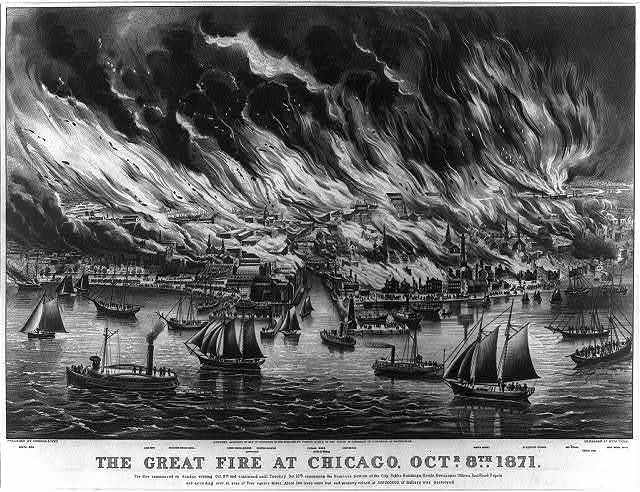 Dublin Core
Title
Disorder vs. Civilization
Description
Sensational newspaper headlines like "Disgusting Rowdyism" and "A Murderous Mob" emphasize the volatility of the urban underclass in late nineteenth century Chicago. At the same time, the press ran articles that touted morality and education as solutions to crime in the city. The literary program of the Chicago Woman's Club reflected the era's faith in "civilizing" efforts.
Source
Image: Ives, Currier &. "The Great Fire at Chicago, October 8, 1871." http://www.loc.gov/pictures/item/2001704271/.
Newspaper: Chicago Daily Tribune (1872-1922).
Minutes: Chicago Woman's Club Records, Chicago History Museum.
Bibliography: Smith, Carl. Urban Disorder and the Shape of Belief: The Great Chicago Fire, the Haymarket Bomb, and the Model Town of Pullman, Second Edition. University of Chicago Press, 2007.