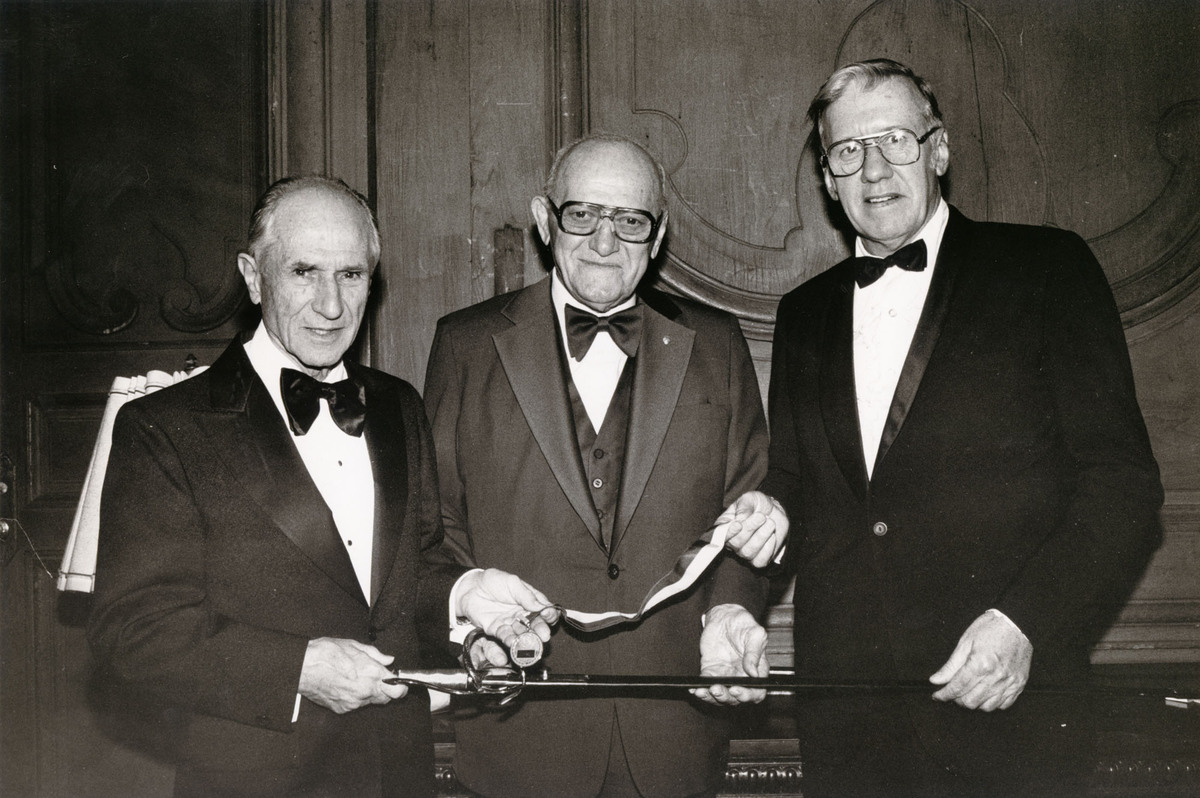 Dublin Core
Title
Annual Award Dinner Recipients, 1979
Description
George Halas recipient of Sword of Loyola and James E. McDonald, recipient of Stritch Medal at the Annual Awards Dinner in 1979.
Publisher
Loyola University Chicago Archives and Special Collections
Date
Original date: 1979-xx-xx
Date Digital: 2009-04-22
Rights
Consult archivist for information.
Still Image Item Type Metadata
Original Format
Photograph
Physical Dimensions
8"x10"