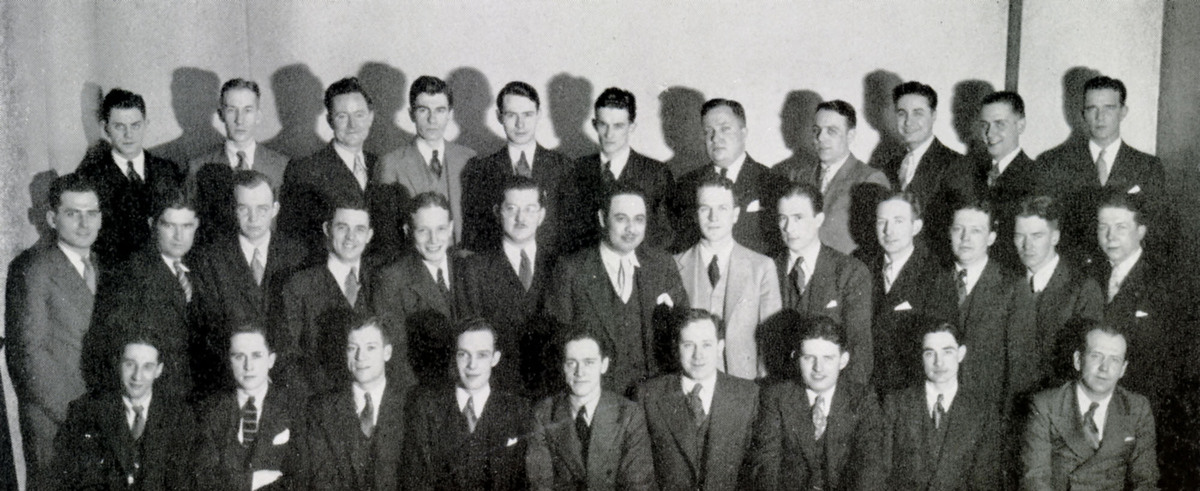 Dublin Core
Title
Blue Key National Honor Fraternity, 1934
Description
Members of the Blue Key National Honor Fraternity as pictured in the 1934 Loyolan.
Top Row- Cosgrove, Lissman, McGovern, Kearney, Garvey, Wilkins, Homan, Alcuerra, Amato, Durkin, Fee
Second row: Schroeder, O'Leary, McGivern, Johnson, Brennan, Weizer, Vargas, Fox, Joyce
First row: Clancy, Fitzgerald, LaFond, Doyle, Lenihan, Coffey, Delaney, O'Riley, Norton .
Publisher
Loyola University Chicago Archives and Special Collections
Date
Date original: 1933/4-xx-xx
Date digital: 2009-03-16
Rights
Consult archivist for information.
Still Image Item Type Metadata