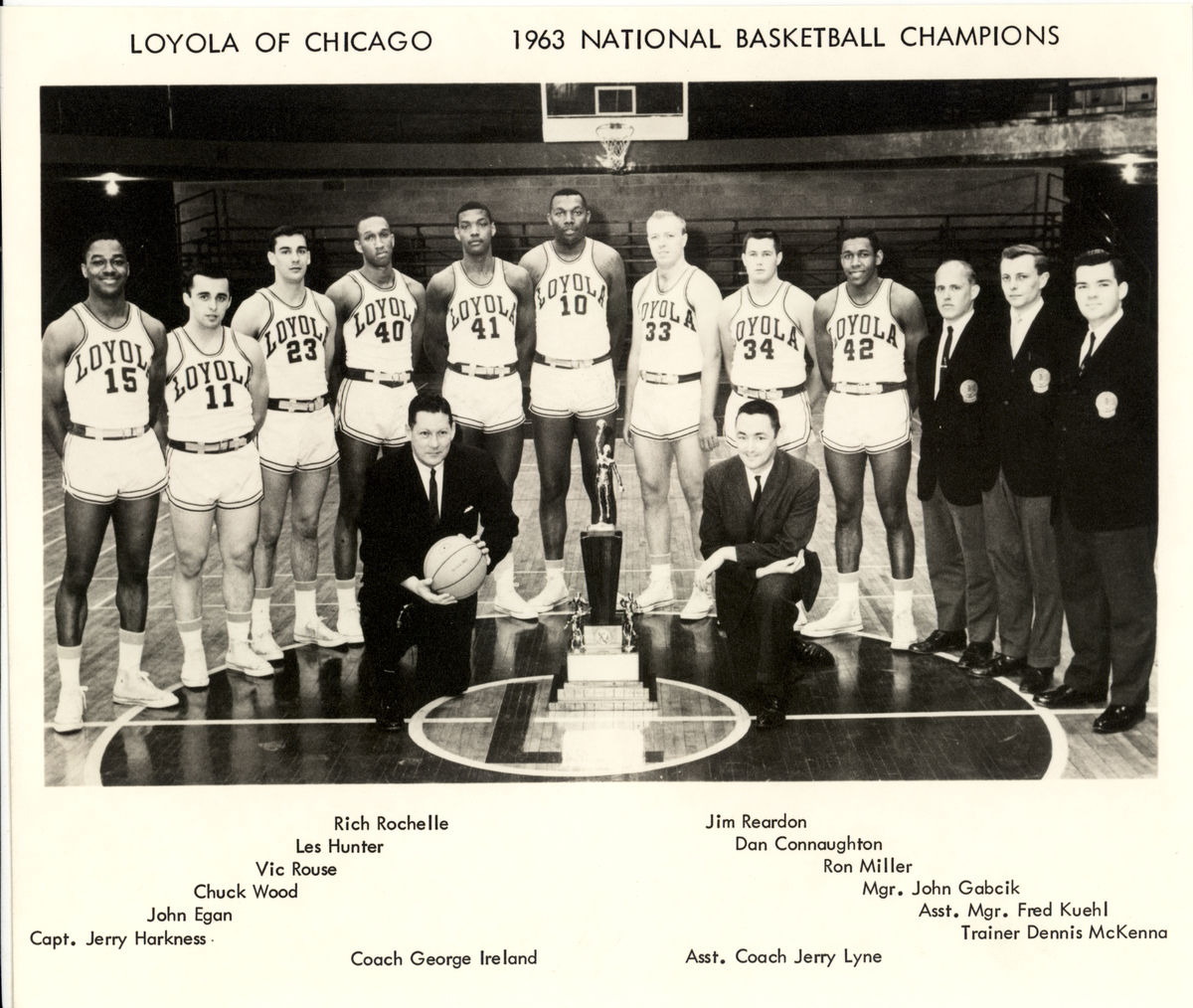 Dublin Core
Description
Loyola's Mens Basketball team, the 1963 National Basketball Champions pose with thier championship trophy.
L - R: Capt. Jerry Harkness, John Egan, Chuck Wood, Vic Rouse, Les Hunter, Rich Rochelle, Jim Reardon, Dan Connaughton, Ron Miller, Mgr. John Gabcik, Asst. Mgr. Fred Kuehl, Trainer Dennis McKenna. Kneeling: Coach George Ireland and Asst. Coach Jerry Lyne.
Publisher
Loyola University Chicago Archives and Special Collections
Date
Date Original: 1963-xx-xx
Date Digital: 2009-04-16
Rights
Consult archivist for information.
Still Image Item Type Metadata
Physical Dimensions
6"x7"