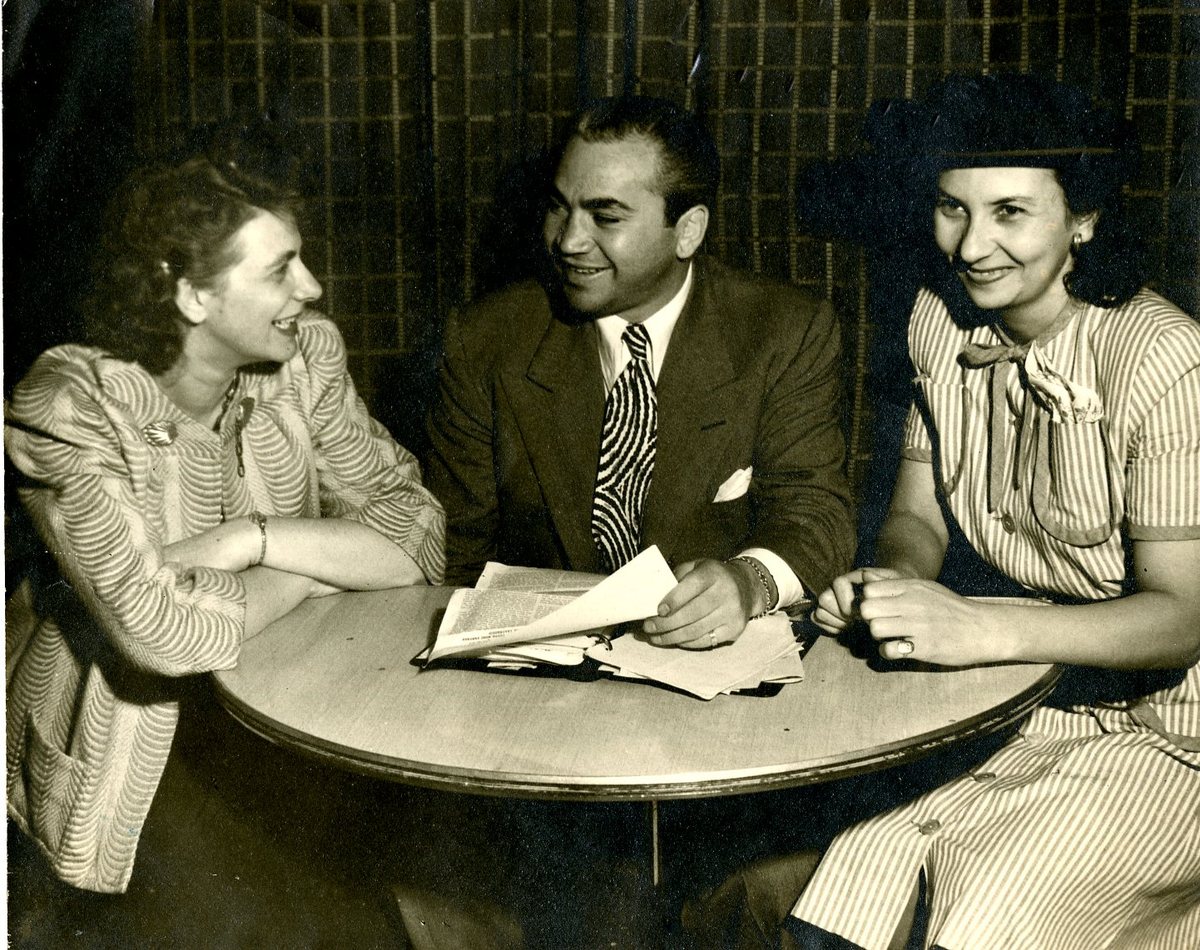 Dublin Core
Title
Mollie meets with youth Roosevelt supporters
Description
Mollie West (left) while working for American Youth for Democracy meets with representatives of other youth organizations to support the reelection of President Franklin Roosevelt.
This photo appeared in "V-notes," the AYD publication, on October 8, 1944 with this caption:
"Pre-election huddle brings together Mollie Lieber, AYD, Barney Ross, national chairman of 'Young Americans for FDR,' and Lillian Frost, Chicago president of the latter group, as they map youth strategy to insure November victory on the home front."
Source
Mollie Lieber West Papers.
Rights
Copyright is held by the Women and Leadership Archives.
Bibliographic Citation
"Mollie meets with youth Roosevelt supporters." Mollie Lieber West Papers, Women and Leadership Archives, Loyola University Chicago Digital Special Collections. Accessed [date]. [hyperlink].