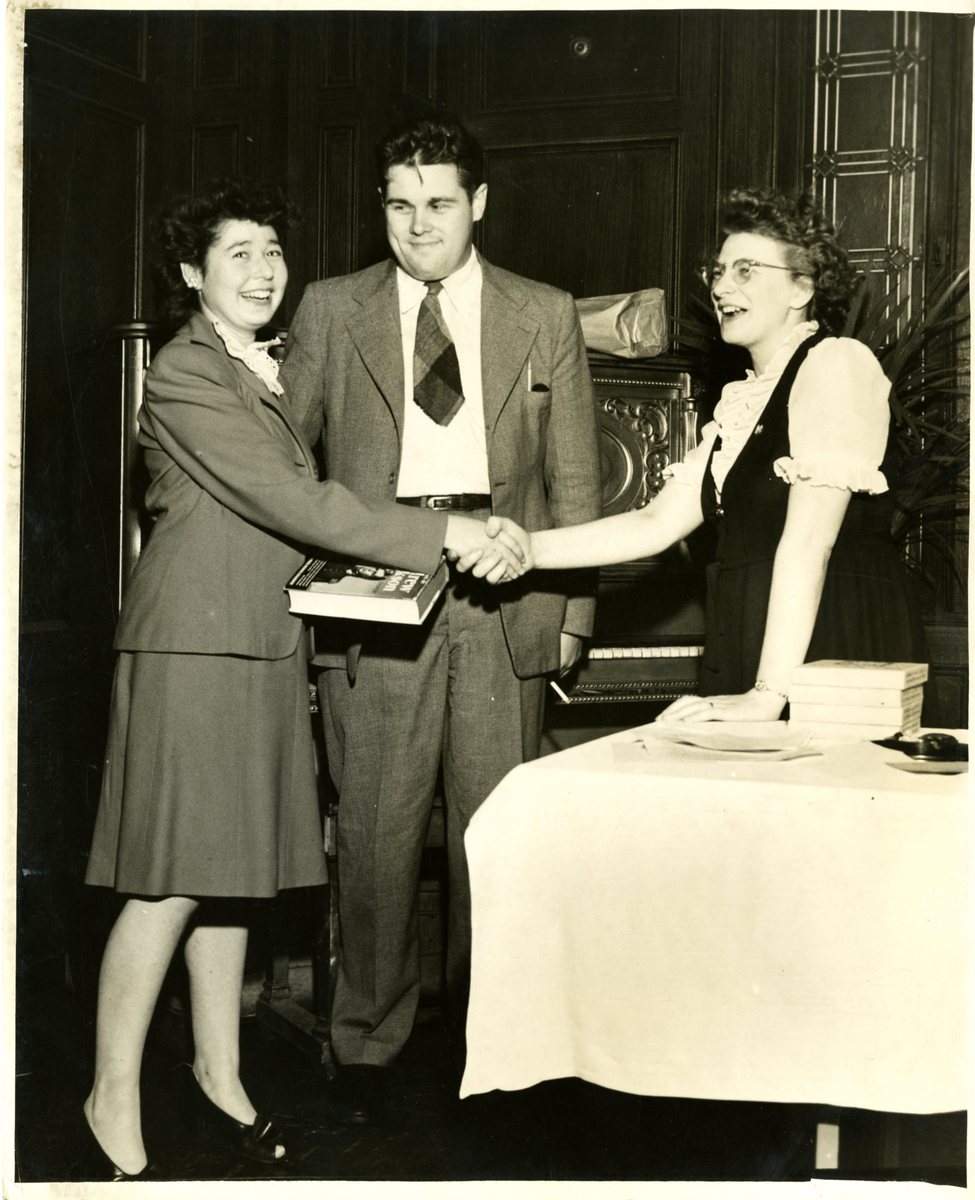 Dublin Core
Title
Mollie West at Communist Party event
Description
Mollie West (left) shakes the hand of a young woman, as a young man looks on. These individuals are likely colleagues working with Mollie and the Young Communist League.
Source
Mollie Lieber West Papers
Rights
Copyright is held by the Women and leadership Archives.
Bibliographic Citation
"Mollie West at Communist Party event." Mollie Lieber West Papers, Women and Leadership Archives, Loyola University Chicago Digital Special Collections. Accessed [date]. [hyperlink].