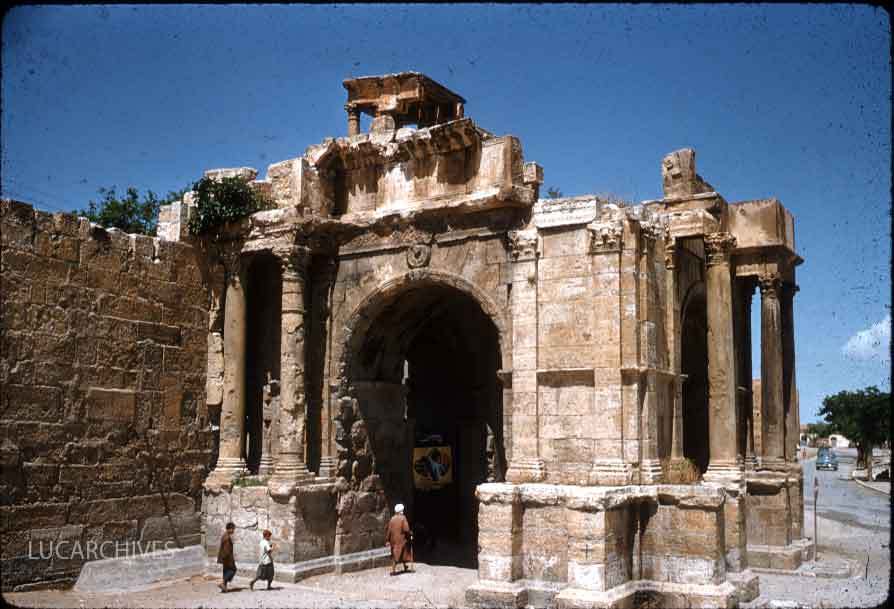 Dublin Core
Title
Arch to Caracalla and Geta
Subject
Roman Africa
arches
Tebessa
Theveste
buildings
archaeological sites
Caracalla
Geta
Caius Cornelius Egrilianus
Description
View of the arch leading to Caracalla and Geta built in 212 by Caius Cornelius Egrilianus, Prefect of the XIV Legion.
Creator
Raymond V. Schoder, S.J.
Publisher
Loyola University Chicago Archives & Special Collections
Rights
Copyright 1989 Loyola University of Chicago; R V. Schoder, S.J., photographer. Contact repository for permission to copy or publish.
Identifier
45-tebessa-arch-caracalla-geta
Coverage
Thevetse; Tebessa; Algeria; Roman Africa
Still Image Item Type Metadata
Original Format
35mm slide