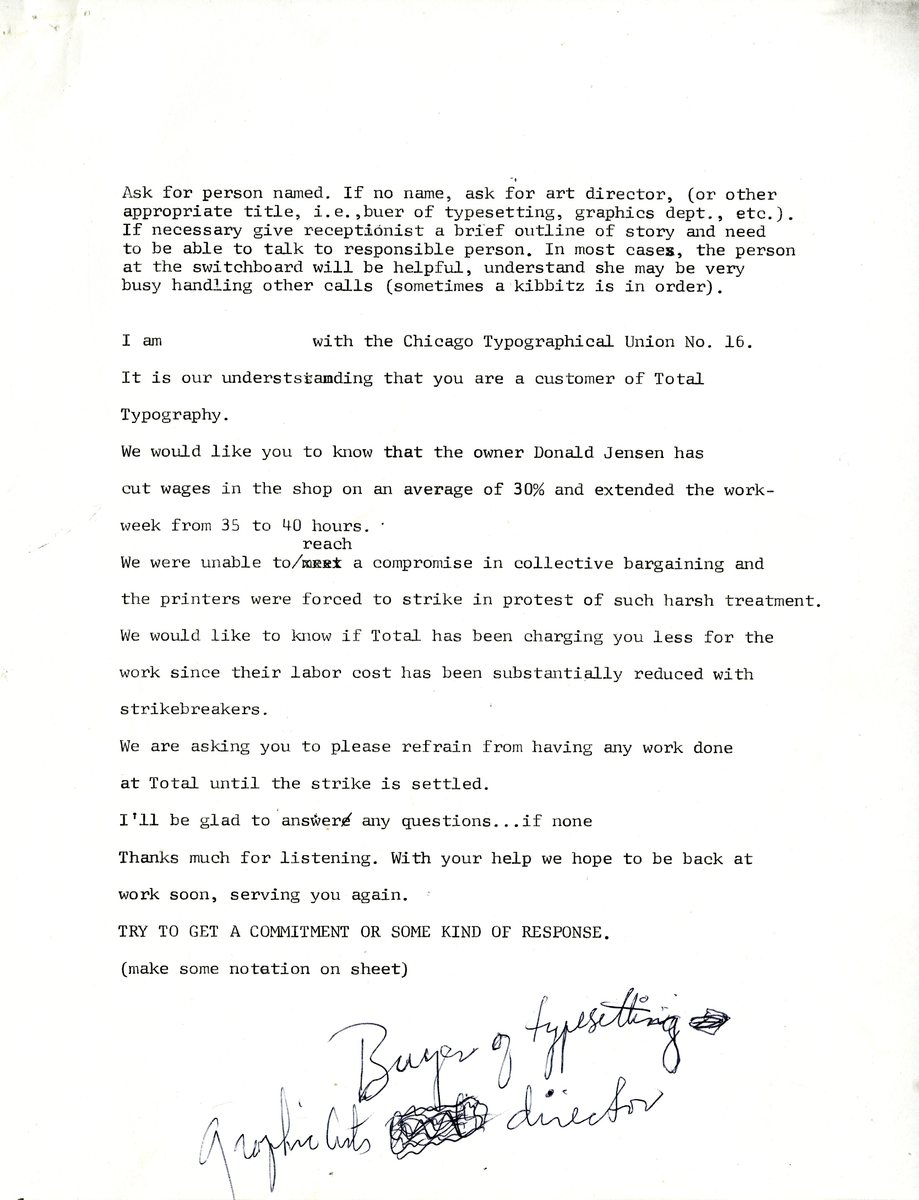 Dublin Core
Title
CTU strike announcement phone script
Description
This phone script was used by Chicago Typographical Union members during a strike at Total Typography to alert the company's customers to the treatment of workers and to request that they support the strike.
Source
Mollie Lieber West Papers
Rights
Copyright is held by the Women and Leadership Archives.
Bibliographic Citation
"CTU strike announcement phone script," Loyola University Chicago Digital Special Collections, accessed August 16, 2016, http://www.lib.luc.edu/specialcollections/admin/items/show/1477.