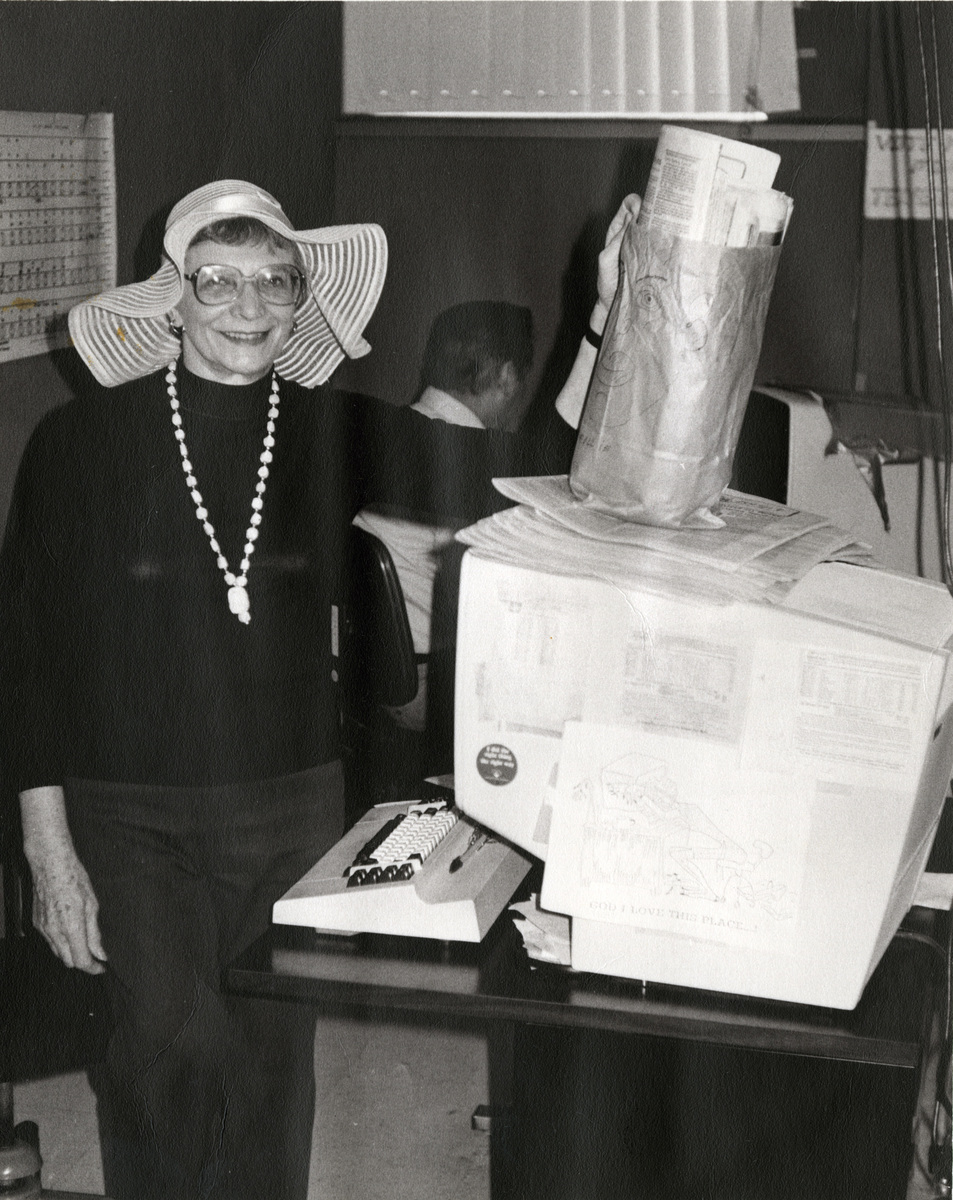 Dublin Core
Title
Mollie West at ILHS office
Description
Mollie West holds a bag of newspapers by her computer at the office of the Illinois Labor History Society, where she served as volunteer secretary for many years.
Source
Mollie Lieber West Papers
Rights
Copyright is held by the Women and Leadership Archives.
Bibliographic Citation
"Mollie West at ILHS office," Loyola University Chicago Digital Special Collections, accessed [date], [hyperlink].