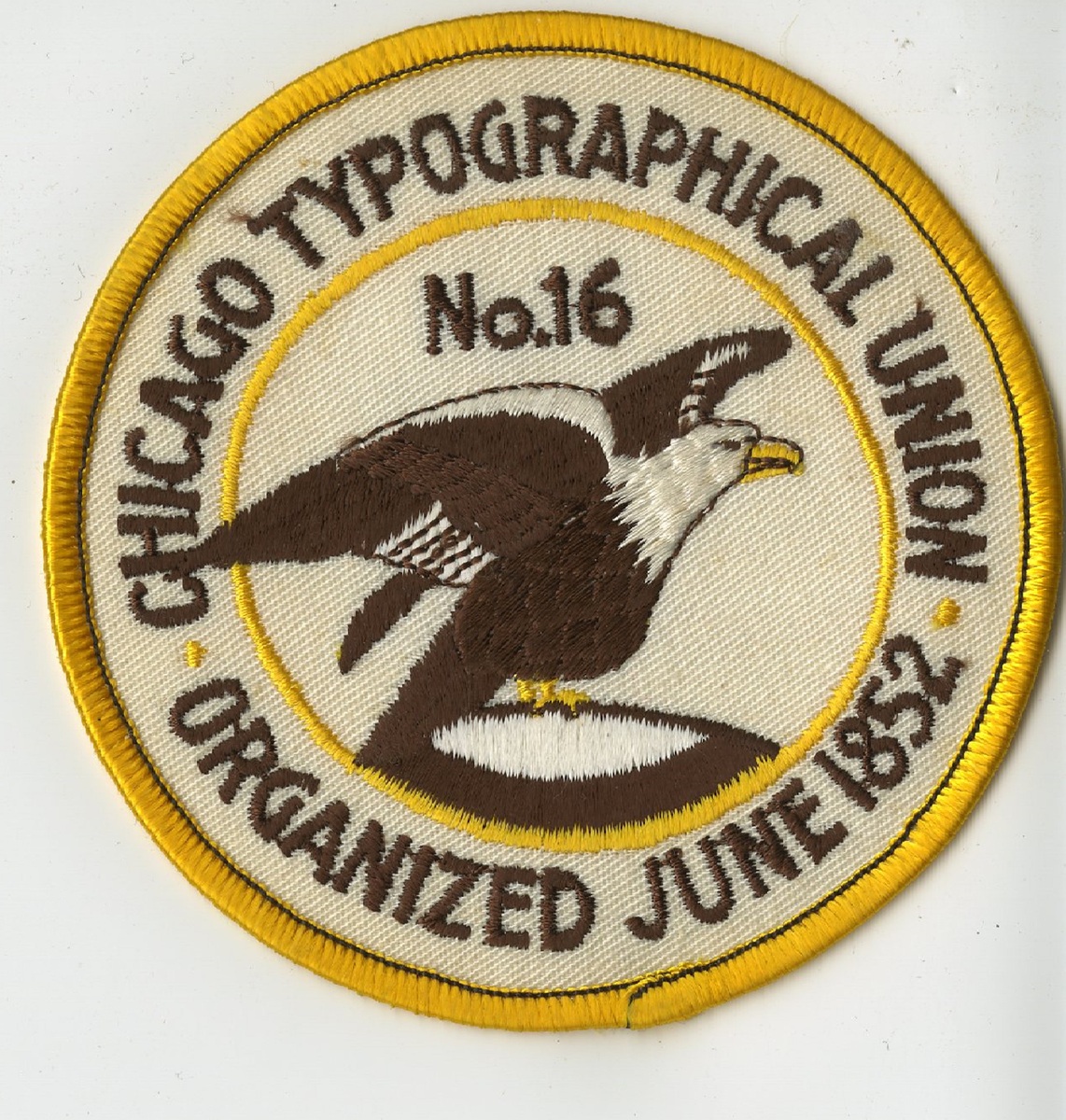 Dublin Core
Title
Chicago Typographical Union (CTU) Badge
Description
Scan of a Chicago Typographical Union (CTU) Badge. The badge depicts a Bald Eagle within a gold thread border with its wings spread. This badge is specific to the Local 16 branch of the CTU.
Source
Mollie Leiber West Papers
Rights
Copyright is held by the Women and Leadership Archives
Bibliographic Citation
"Chicago Typographical Union Badge," Loyola University Chicago Digital Special Collections, accessed [date], [hyperlink].