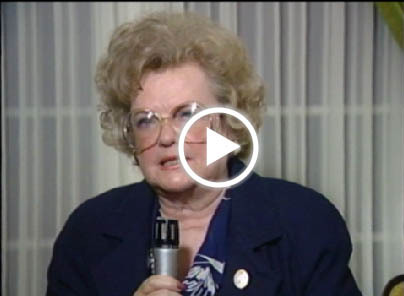 Dublin Core
Title
Solidarity - Stephanie Jagielski Interview
Description
Stephanie Jagielski, President of the Legion of Young Polish Women from 1980-1982, discusses the Legion's support for the Solidarity Movement.
Source
Legion of Young Polish Women Records
Moving Image Item Type Metadata
Transcription
"I became President in 19, fall of 1980. Shortly thereafter Solidarity Movement started in Poland. Then Legion made a full circle to go back to giving aid to Poland. We started with a $1,000 contribution for their food parcel program. A few months later, they started a medicine bank and we donated 5,000. In August of '81 the Polish Relief Telethon took place and I had the extreme of presenting a $20,000 check towards the aid to Poland."