We find ourselves living through a historic crisis and future historians will want to know how we spent this time.
To document this moment, Loyola University Archives is seeking the Loyola community's experiences and reflections of life during the COVID-19 pandemic. We invite students, alumni, faculty, staff, and administrators to keep a journal and to submit any stories, videos, photographs, art, or reflections. These items will be kept in the University Archives for future generations to experience. To participate, please submit any items using the form below and please indicate if you are a student, alum, faculty, staff, or administrator in your submission.
What should I document? Documented experiences could range from direct observations to artistic reflections on topics such as working from home, the shift to online teaching/learning, changes to daily life, or social distancing. Any aspect of your experience and how you spent time during this crisis could be documented and submitted. Click on What to Document to see suggestions.
Items donated will be made public and can be found by clicking on the Explore page located to the right.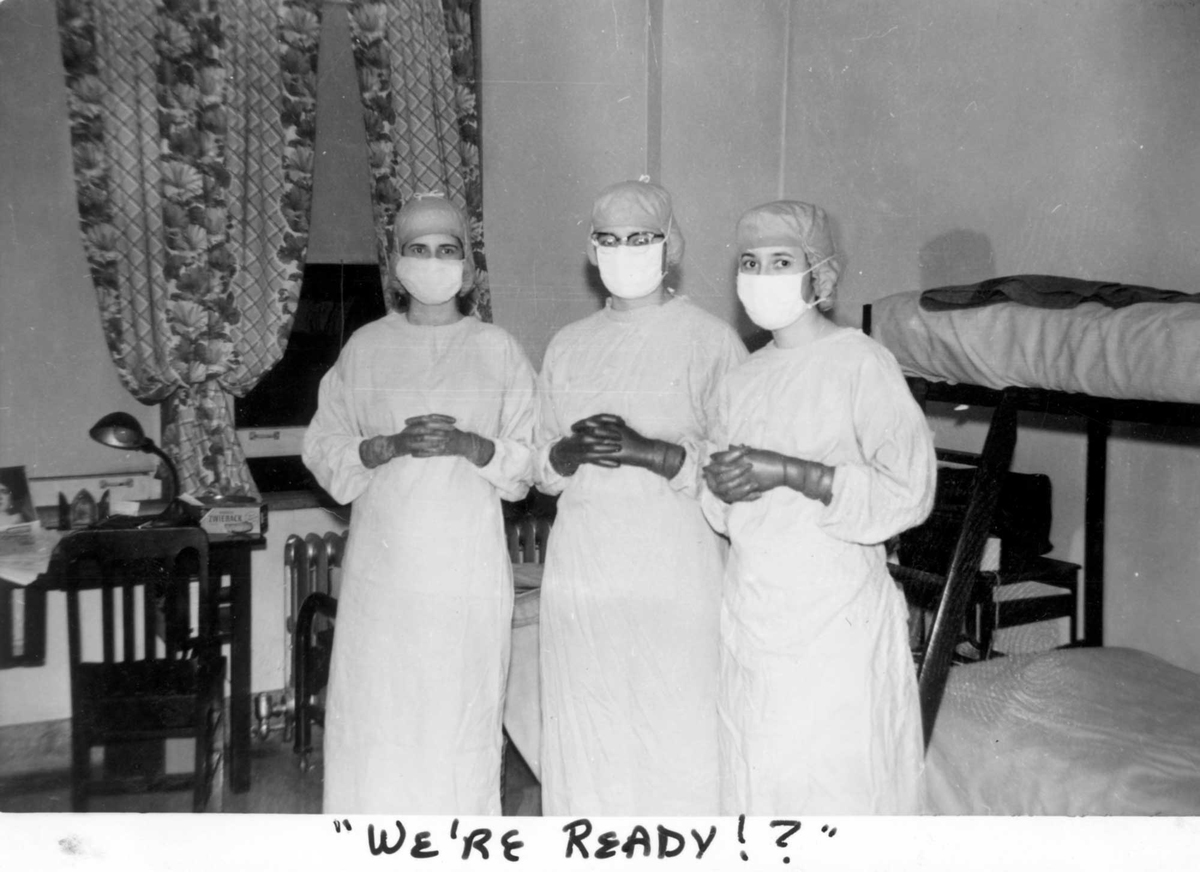 Loyola nursing students dressed for surgery, 1954
Credits
Loyola University Chicago Archives and Special Collections